Super Bowl LIII Highlights: Carrie Bradshaw, Corn "Beef" and 6 Rings
Let's face it. Sunday's Super Bowl game wasn't exactly a big hit to date. Between the Rams and the Patriots, it was the lowest scoring game ever in Super Bowl history; not to mention, many fans, celebrities included, boycotted the event in solidarity with Colin Kaepernick. Maroon 5 faced backlash for agreeing to perform at the Halftime Show and received further criticism for their performance with Travis Scott and Big Boi.
But all negativity aside, Super Bowl LIII still had some shining moments worth celebrating:
Gladys Knight killed the National Anthem.
Like Maroon 5, the R&B singer faced controversy for singing at the Super Bowl. But she let the haters hate, because she killed the National Anthem in a beautiful, soulful way.
Gladys Knight did not come here to play around like Fergie. She came to SING. THE. NATIONAL. ANTHEM!
Thank you for honoring our country, Classy Lady. #StarSpangledBanner #NationalAnthem #GladysKnight

— Shennanigator (@Shennanigator) February 3, 2019
Watch the performance for yourself here.
Sarah Jessica Parker ditched the cosmo…. For Stella Artois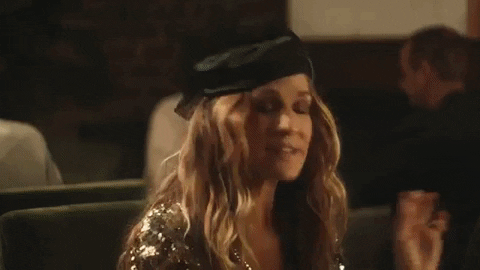 Yes, you heard me right! SJP resurfaced as Carrie Bradshaw in a Stella Artois commercial where she's joined by a Jeff Bridges cameo. And while Sex and the City 3 isn't happening any time soon, fans were beyond thrilled with this alternative!
When Adam Levine promoted household goods and #nippletalk
wow the highlight of Adam Levine's performance was definitely that his shirt looked exactly like pillows that an alarming amount of people happen to have from Target #SuperBowl pic.twitter.com/UL8WjdpJaY

— Jenna Amatulli (@ohheyjenna) February 4, 2019
Why is it okay to see Adam Levine'a boobs and not Janet Jackson's?

Asking for a friend.

— Aisha Tyler (@aishatyler) February 4, 2019
Ah, poor Adam. Fans just couldn't get enough.
ASMR proved that it's effective… In beer commercials.
I can't recall the last time I received that many brain bubbles during a beer commercial. Whew!
Heat is brewing: corn vs. beer
The real rivalry of the night wasn't between the Pats and the Rams. NCGA (National Corn Grower's Association) called out Bud Light after they aired a commercial claiming that they brew their beer without corn syrup.
.@BudLight America's corn farmers are disappointed in you. Our office is right down the road! We would love to discuss with you the many benefits of corn! Thanks @MillerLight and @CoorsLite for supporting our industry. https://t.co/6fIWtRdeeM

— National Corn (NCGA) (@NationalCorn) February 4, 2019
Oof – sounds a bit threatening much?
With regards to the actual game…
QB Tom Brady and Coach Bill Bellichick each won their sixth championship ring – the most any football player or coach has ever received in Super Bowl history. The Patriots are also now tied with the Pittsburgh Steelers for the most Super Bowl wins, each with six.
Let's also not forget that 33-year old Rams Coach Sean McVay became the youngest coach to lead a team at the Super Bowl since 1938. He might have lost, but just getting a chance to compete in the Super Bowl is a dream come true for NFL coaches.
And if you aren't that into football…
Did you perhaps catch a few moments of the Kitten Bowl this past weekend?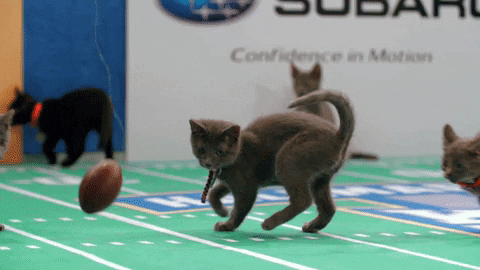 What were your favorite moments? Let us know!
#SuperBowlLIII #Patriots #Rams #CatBowl