How Latinx May Become Largest Non-White Voting Group in 2020 Election
In 2020, Hispanic voters will have more influence on an election than ever before, if they turn out. A recent Pew Research Center study shows that Hispanics are projected to be the largest minority group in the electorate in 2020. However, their ability to swing the election rests on whether all eligible voters register and go to the polls.
The number of Hispanic voters doubled from 2014 to 2018, but the percentage of eligible voters that actually vote is only about 40%. This is still a big increase from 2014 (27%), but imagine the effects if that number was even higher.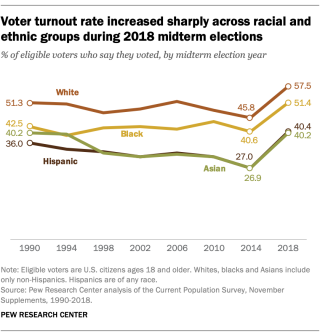 The election will have a great impact on everyone in the country, so make sure you encourage your friends and family to vote, so they can have their ideals and principles reflected in our government. Voting is one of many paths to influence and change your local and national government, and it is also one of the easiest.
For more information on how you can get involved you can visit votolatino.org.